Sale!
Snow Creek Meadows Bug Repellent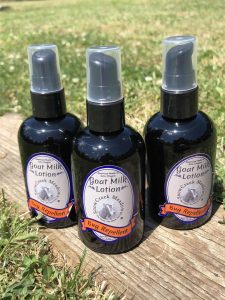 We use lavender essential oil, cedarwood essential oil, tee tree essential oil along with our goats milk formula. Our research indicates this formula is known to  repel the following:
Cedarwood Essential Oil: Mosquitoes, flies silver fish, ants, fleas, mites, ticks and lice.
Lavender Essential Oil:Mosquitoes, Lice, Flies, Gnats, Ants, Bed Bugs, Moths, Spiders, Ticks and Fruit Flies
Tee Tree Essential Oil:Bed Bugs, Lice, Dust Mites
THIS FORMULA IS ONLY FOR AGES TWO YEARS AND UP
Description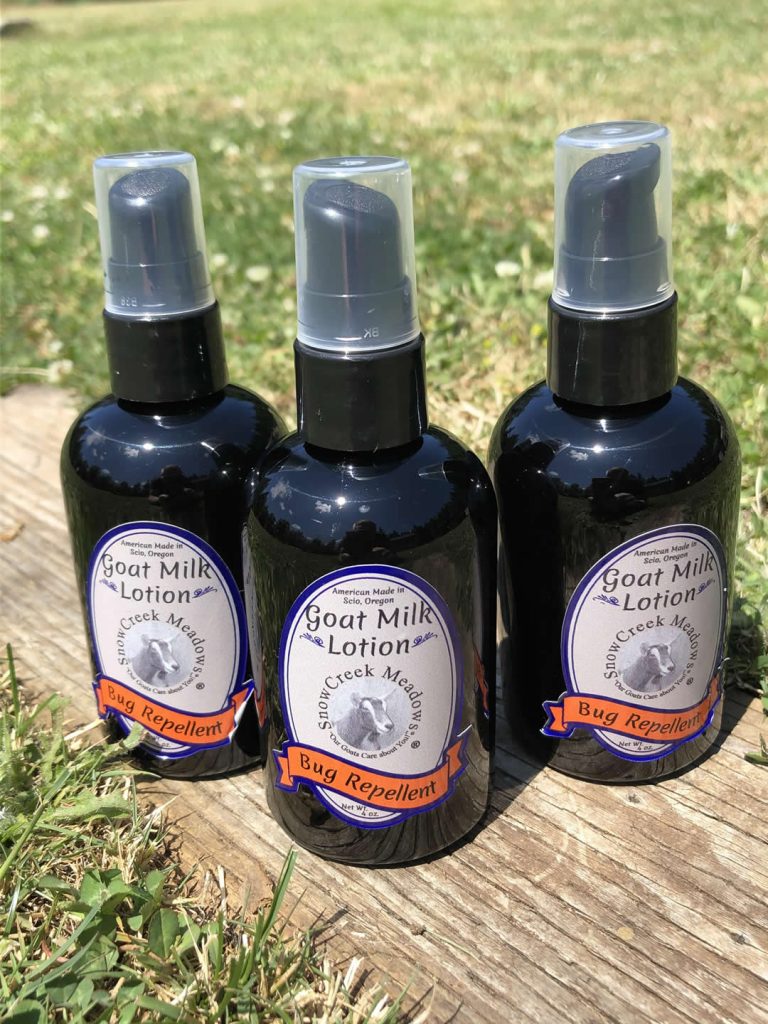 New Bug Repellent Lotion 4 oz $8.99!
We use lavender essential oil, cedarwood essential oil, tee tree essential oil along with our goats milk formula. Our research indicates this formula is known to repel the following:
Cedarwood Essential Oil: Mosquitoes, flies silver fish, ants, fleas, mites, ticks and lice.
Lavender Essential Oil:Mosquitoes, Lice, Flies, Gnats, Ants, Bed Bugs, Moths, Spiders, Ticks and Fruit Flies
Tee Tree Essential Oil:Bed Bugs, Lice, Dust Mites
THIS FORMULA IS ONLY FOR AGES TWO YEARS AND UP
Ingredient List
Distilled Water
Aloe Vera Juice
Coconut Oil
Goat's Milk
Emulsifying Wax
Glycerin
Optiphen
Stearic Acid
Olive Oil
Lavender Essential Oil
Ceaderwood Essential Oil
Tea Tree Essential Oil
Vitamin E
Additional information
| | |
| --- | --- |
| Weight | .5688 lbs |
| Bottle Size | 4 oz. |